These two books are the individual work of a mother-in-law and daughter-in-law.  The authors, Lisa and Kaylena Radcliff are members of our Grace BFC, Quakertown, PA.  Both books are available online.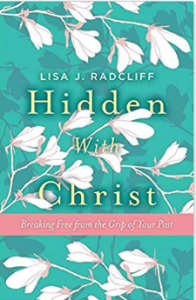 Hidden with Christ    by Lisa J. Radcliff
Subtitled, Breaking Free from the Grip of Your Past, this book is the story of overcoming the darkness of one's past to live a life of joy. Lisa Radcliff shares her personal story of childhood sexual abuse and the path to freedom she found in the pages of God's Word.  She deals with the issues of fear, shame, intimacy, bitterness, and more as well as the blessing of grace and restoration.  If you feel stuck because of your past, this book will help you find freedom.  For you (and your past) have died, and your life is hidden with Christ in God (Col. 3:3).
Mrs. Radcliff is a writer, speaker, and Bible teacher in the Philadelphia area.  She has been involved with youth ministry and teaching women's Bible studies for more than 30 years. You can read her blog and find out more about her ministry on her website.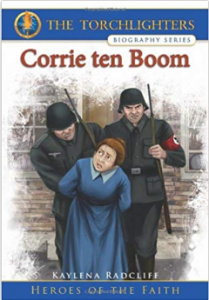 Corrie ten Boom   by Kaylena Radcliff
"What a joyful recommendation I have for parents!  There could be no more beautiful biography on the life of Corrie ten Boom for children than this one.  It is very well and accurately written with a wonderful array of pictures to keep the book appealing and interesting.  This is true biography, not historical fiction … And it de